Whether you're starting out your Spin/Cycling obsession, or are a seasoned pro, it's always important to keep the right workout gear handy to make sure you're focusing on what really matters.
Here are the 7 things you need in your spin bag to make sure you have an epic class:
1. Gym tote
Of course, you need something to carry your gear in! It's important to look for a bag that has enough compartments so you're not digging through your bag when you're running late for spin class - of course, you're NEVER running late ;)
Photo courtesy of Herschel
2. Cycling shoes
If you're cycling on a regular basis, it's good to have your own shoes. Especially if you're clipping in on the road too!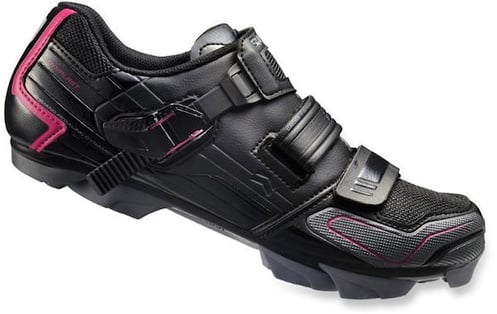 Photo courtesy of Shimano
3. A light pullover
Especially during the cooler winter months, the start of class (well, the first song), can be a little chilly. A light, sweat-wicking pullover is the perfect addition for before + after class.
Photo courtesy of New Balance
4. A bra with maximum coverage
You need to focus on the music and staying in the zone during your class, not on adjusting your outfit. Make sure you've got a sports bra that offers the maximum coverage so you're not worried about what might fall out!

Photo courtesy of RYU
5. Fitted tights
Be sure to wear a pant that won't get in the way. A pair of mid- to high-rise tights will also make sure you're not left pulling up your pants when it's time to turn up the intensity.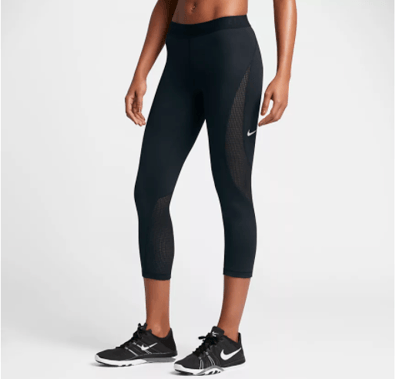 Photo courtesy of Nike
6. Cute water bottle
Hydration is essential, especially when you're sweating enough to fill a full glass of water. Be sure to have a bottle that will fit easily into the cupholders on your bike, and that's easy enough to grab a sip even during the sweatiest stretch.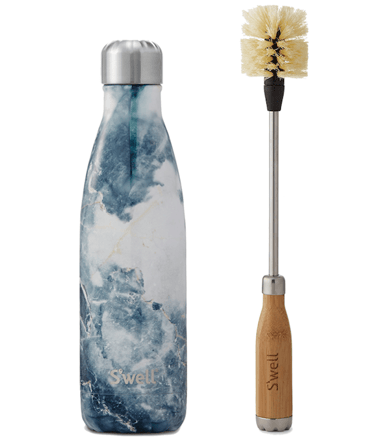 Photo courtesy of S'well
7. A snack
You just (potentially) burned 1,000 calories. And it's likey you'll be a little extra hungry for the rest of your day. Make sure to replenish what you lost with a snack that gives you quality carbohydrates and protein.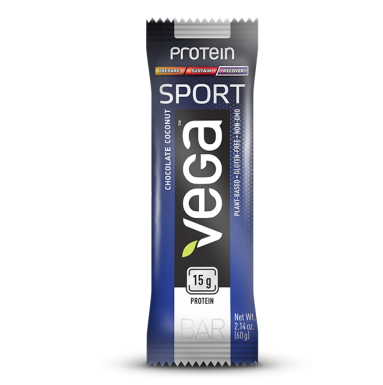 Photo courtesy of Vega
What do you always keep in your spin bag?
Make sure that you've got classes booked to bring your newly packed spin bag to! Check out classes and register below.