Indoor cycling can take a toll on your hair. Before every class, you tie your hair up in the same, perfect ponytail – or messy bun, let's be realistic – hop on the saddle, and prepare to sweat. But did you know that the sweat mixed with the pulling from your hair elastic can wreak havoc on your hair health?
That's why it's important to change up your hairstyles to minimize breakage. Guess what? It IS possible to get your locks and body in top shape at the same time!
To help, we've got our three favourite hairstyles you need for indoor cycling:


1. The top knot.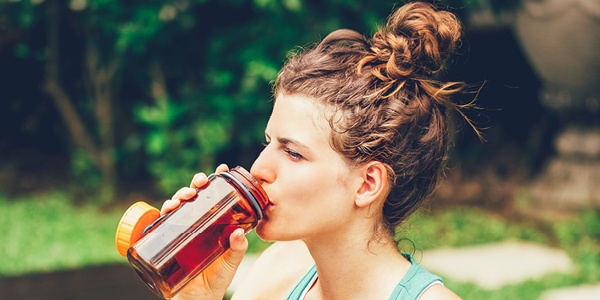 The classic top knot is key to keeping your hair out of your face and looking [somewhat] cute during a sweaty class. The bonus of the top knot is that it also stays off of your neck to keep you cool during those steep hill climbs or sprint.
After class, it's easy to quickly brush it out, and wrap it back up for a sleek top knot for the rest of your day!


2. Boxer Braids.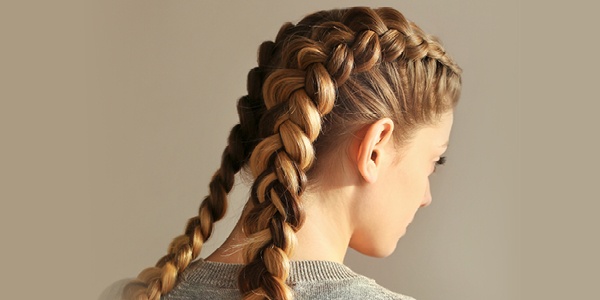 Boxer braids have a few of the same benefits as the top knot: they keep your hair pulled back and tight together. This can help to keep the back-of-neck sweat from piling up too much in your hair, and reduce the amount that your hair is being pulled by the hair elastics.
If you're noticing a lot of fraying at the crown of your hair when indoor cycling often, try out these braids to give your hair a bit of a break.


3. Plain ponytail.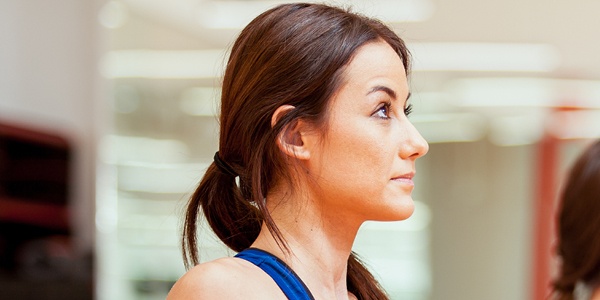 Low ponytail is key here. While it might get a little extra sweaty, a high ponytail tends to swing a little much and end up in your face. Also, if you love to rock the top knot, a low pony give the top of your hair the rest that it needs.
Pro tip: If you're feeling confident, use a spin class for a hair mask to increase the protection from pulling hair ties. Rub through a little bit of coconut oil from the mid-length of your hair, down. Rinse it out after class!
Give yourself a reason to try out these styles and schedule your next indoor cycling class!